This post is also available in:
March 2018 – Guadalajara 9-16 / Miami 9-18.
We are very pleased to have been selected in the official competition of the Guadalajara and Miami Festivals. Carlos Saura, Ventura Pons, José Carlos Ruiz and Guillermo del Toro are the Guests of Honor of this year's edition of the Guadalajara Film Festival.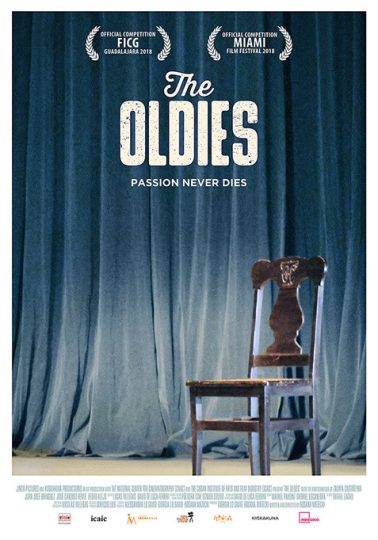 Cuba, Venezuela, Reino Unido · 2018 · Color · 93'
In the city of Santa Clara, Cuba, three elderly musicians drift between present and memory to relate their undying passion for what keeps them alive: music. Zaida sings her tired heart out, Bringuez struggles to play the saxophone again, and Cándido, with an impressively athletic form, uses old photographs and magazine clippings to convey his tireless love for life. The Oldies takes a look at the daily work and will of those who were once at the heart of Cuba's rich musical scene. This film uncovers the young souls of the artists who shaped the country's culture and offers an intimate and compassionate perspective on life in old age.